Monterey County schools expected to reopen no earlier than May 4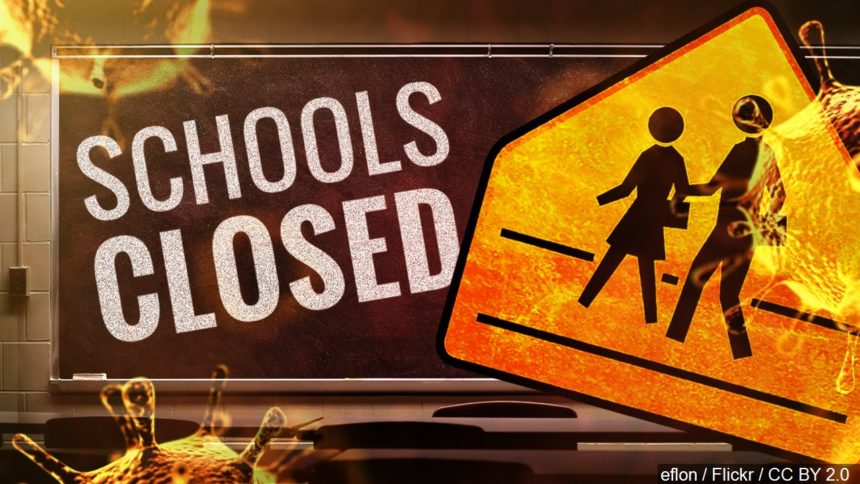 MONTEREY COUNTY, Calif. (KION) The Monterey County Office of Education has set a new target date for schools to reopen.
Currently, MCOE, most school districts, charter schools and the Monterey County Health Department said they do not anticipate schools reopening any earlier than May 4.
If the Shelter in Place order in Monterey County and the statewide Stay at Home orders are lifted earlier than that and schools are considered safe and ready for students, community members will be informed at least a week before the schools are set to reopen.
MCOE said it is possible that schools may need to stay closed for the rest of the academic year, but said that is not a decision that will be taken lightly.
"While we recognize this extension of school facility closures poses challenges and hardship to many families in Monterey County, the health and safety of our students, families, and communities must be our priority. Research shows the most effective way to slow and disrupt the transmission of this pandemic is by continuing to implement social distancing practices and we need everyone's help in supporting the stay at home/shelter in place order." said Dr. Deneen Guss, Monterey County Superintendent of Schools.
Some school facilities are open so staff can perform essential tasks. Schools will continue to conduct distance learning, provide meals and arrange childcare where possible.
"Schools play a vital role in our communities and balancing that role with the need for keeping our Monterey County residents safe and socially distanced is essential at this time when we have evidence of community transmission in Monterey County," said Dr. Edward Moreno, Monterey County Health Officer.
So, the learning continues, but not in the traditional sense.
"I think that there's no replacing great instruction in the classroom with caring teachers who hold high expectations and really love our kids," Monterey Peninsula Unified School District Superintendent PK Diffenbaugh said.
But, Diffenbaugh said his schools are laying out a plan to use online learning and physical packets to continue teaching from a distance. He said teachers are working on other ways as well.
"There will be some innovations from this that perhaps we can use going forward," Diffenbaugh said.
And parents said they're trying to be flexible.
"The good thing with children—we acclimate," parent Patricia Padilla-Salsberg said. "And we just build a—you know do the best that we can being at home."