California timeline appears longer than President Trump's plan for Easter openings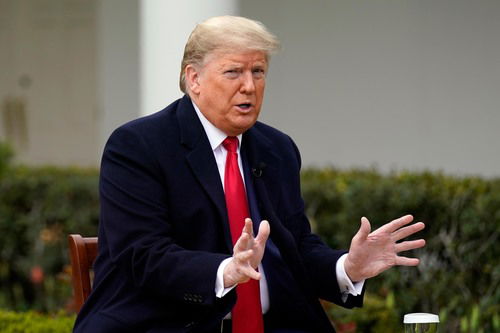 SALINAS, Calif. (KION)
On Tuesday during a town hall with Fox News, President Trump said that he wants the "country opened up and just raring to go by Easter." He added, "Our country has to get back to work – otherwise, its going to be very hard to start it up again we can't lose the advantage that we have.
He clarified during a press conference later in the day that this likely won't be the case for the entire country. "It's a period of time that is longer than the original two weeks. So we are going to look at it. We'll only do it if it's good and maybe we do sections of the country," President Trump said.
California and other states remain under "shelter in place" or "stay at home" orders because of the COVID-19 pandemic. California's order remains open-ended.
Governor Gavin Newsom was asked about President Trump's comments at his own Tuesday afternoon press conference. He says it is "misleading" to think California will be opened back up by Easter.
"I think April for California would be sooner than any of the experts that I talk to would believe is possible," Newsom said.
He says the state will make adjustments and see where things stand over the next six to eight weeks.
KION spoke with Monterey County Health Officer Dr. Edward Moreno on Tuesday. Moreno says that even if President Trump calls for the "shelter in place" orders to end, it will come down to a local decision.
"The law states that the Health Officer, being aware of a health threat, or any potential threat of infectious disease, can take any action that's necessary to protect public health."