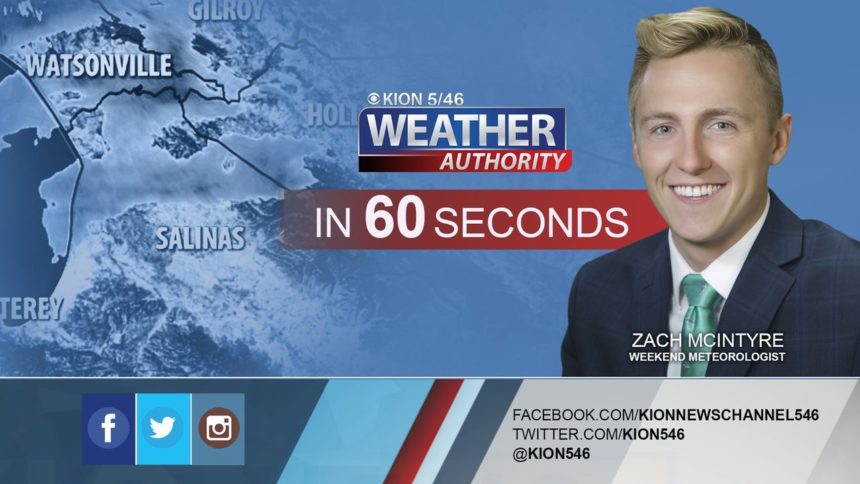 Dry and warmer weather returns this week, as high pressure builds over the state. Daytime highs will begin warming on Monday, and continue through Late next weekend, a storm system will move into northern California, bringing the possibility of rain.
Monday: Mostly sunny after morning low clouds and patchy fog. Highs in the mid 60s near the coast, with low 70s farther inland.
Overnight: Mostly clear skies. Lows will be in the 30s-40s inland with 40s on the coast.
Tuesday: Mostly sunny skies with warmer temperatures. Highs in the mid 60s to low 70s on the coast with mid 70s inland.
Extended: High pressure will keep temperatures warm through the end of the week. Cooler, cloudy conditions are on tap for Saturday and Sunday, with the possibility of rain.
The outlook from the Climate Prediction Center for February 29th – March 6th calls for the likelihood of ABOVE normal temperatures and BELOW normal precipitation.

El Niño/La Niña STATUS: Neutral
Forecast into Summer: Neutral

--------------------------------------------------------------------------

This week's normal temperatures:
--COASTAL CITIES--
LOW: 44ºF
HIGH: 61ºF

--INLAND CITIES--
LOW: 40ºF
HIGH: 64ºF