Cold nights, dry days ahead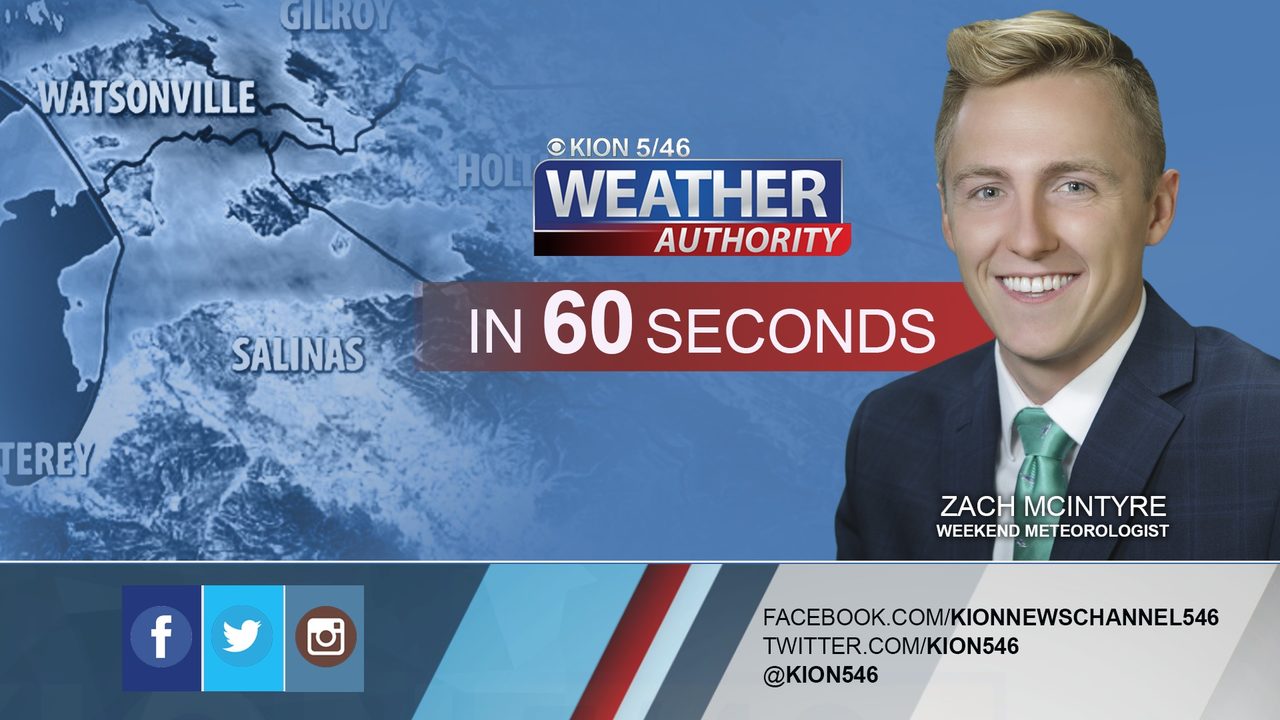 Cooler and drier weather conditions are expected from Thursday into the first half of the weekend.
***BEACH HAZARDS STATEMENT***
-This statement will last trough 9pm and is in effect for the entire Pacific coastline from Sonoma south to Big Sur.
-Increased sneaker wave risk, increased risk of rip currents, large shore break.
Thursday: Mostly cloudy to start, then mostly sunny by the evening. Highs in the low to mid 50s. NE winds 10-20 mph, becoming NW 10-15 mph in the afternoon.
Overnight: Mostly clear with overnight lows in the upper 30s and low 40s near the coast, with 30s for most inland locations.
Friday: Mostly sunny throughout the day. Highs will be in the in the 50s.
Extended: Dry weather will follow for the remainder of the week. Highs will be in the 40s-50s. A weak weather system will bring a slight chance of rain late Sunday into Monday.
The outlook from the Climate Prediction Center for December 28th – January 3rd calls for the likelihood of BELOW normal temperatures and near normal precipitation.

El Niño/La Niña STATUS: Neutral
(Winter) Forecast: Neutral

--------------------------------------------------------------------------
This week's normal temperatures:
--COASTAL CITIES--
LOW: 42ºF
HIGH: 59ºF

--INLAND CITIES--
LOW: 35ºF